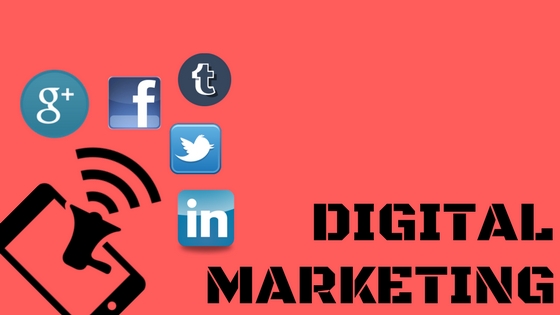 Digital Marketing
"DIGITAL INDIA" is what our Prime Minister's vision for India. Then why not we wrap up all those traditional way of marketing like : brochures, postcards, printouts, letters, catalogs etc.. and welcome "MARKETING THROUGH DIGITAL MEDIA" !
What is Digital Marketing?
It is just another way to promote your business products or services mostly with the help of internet. It is the best way to market the business.
Why digital marketing?
Every business plan includes digital marketing as a part of their marketing strategy. People spend most of the time on social media and there is a drastic increase in the number of internet users. So why hold on to the old traditional way of marketing when everyone is moving towards a better platform.
Techniques used in Digital Marketing:
1. Search Engine Optimization
2. Social Media Marketing
3. Search Engine Marketing
4. E-commerce Marketing
5. Content Marketing
6. Data Driven Marketing
7. Campaign Marketing
8. Social Media Optimization
9. E-books etc
Are the few techniques that are used in the advancing technology era.
Digital Marketing Vs Traditional Marketing
1. Cost: DM is very Cost Effective when compared to TM since in the traditional methodology they follow the concept of getting printouts , pamphlets, brochures etc to promote the business.
2. Exposure: DM has better exposure since there is an increase in the number of internet users. People prefer applications that explains in a form of graphics rather than read printouts.
3. Pace of business reach: DM is a faster medium since it allows users to sit at on place and access all that is required than manually walking into every place and promoting your business.
4. Duration: DM lasts for a longer time than the TM well advertising over the televisions and radio can be limited to a particular period of time but the
5. Track Statistics: It is Easy to keep track of the marketing strategy with the help of online tools in DM and you can improvise the strategy if required.
When the whole world is behind "CHANGE" why to stick to the old methodology? It's time to take the right step!