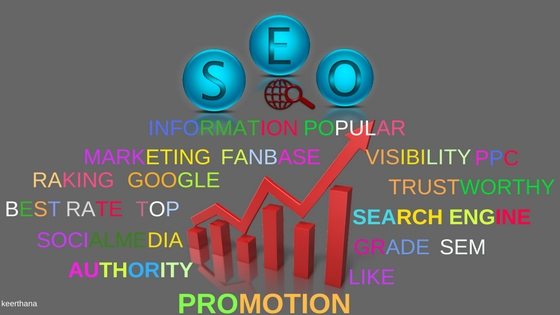 HOW TO BECOME GOOGLE'S FAVOURITE USING SEO ?
Are you a business personal? Are you unseen?
Then here is how you can be on the Google's favourite list.
The SEO(Search Engine Optimization)
1. What is SEO?
SEO is just a process of making your site visible to the users in the search engine.
2. Why SEO for business?
When people search for the services that is related to your business then obviously you want to be on the top of the list.
No user will ever try to look into every page that google suggests. So whatever the user types related to your business, you got to be on the top of the list.
3. How to become google's favourite?
Goggle wants to give its users the best! So got to be the best!
Google uses the most complex mathematical ALGORITHMS to find the best website.
As a business personal you need to look into the 3 major factors:
1. Grade (Quality)
2. Credence(Trust)
• Sovereignty(Authority)
Grade or Quality: This represents how uniquely you represent your webpage/website. It could be a GoodContent or something that is interesting and that stands out of the crowd!
Credence or Trust: Google Penalises websites/webpages/stores that have really bad reviews for a constant period. You can build the trust of the users by having some News articles or Links from your partners or Reviews from some Happy Customers.
Sovereignty or Authority: You need to show or signal Google that you are the best and the most popular one!
You can do this by :
1. Allowing users to share on their social media.
2. Allowing the users to leave a comment.
• Allowing them to rate your website.
1. Placing some testimonials.
2. Adding a video about your business.
Hence SEO is just a way of telling that "YOU ARE THE BEST"!
And to be on Google's "FAVOURITE LIST" you got to be the "BEST"!