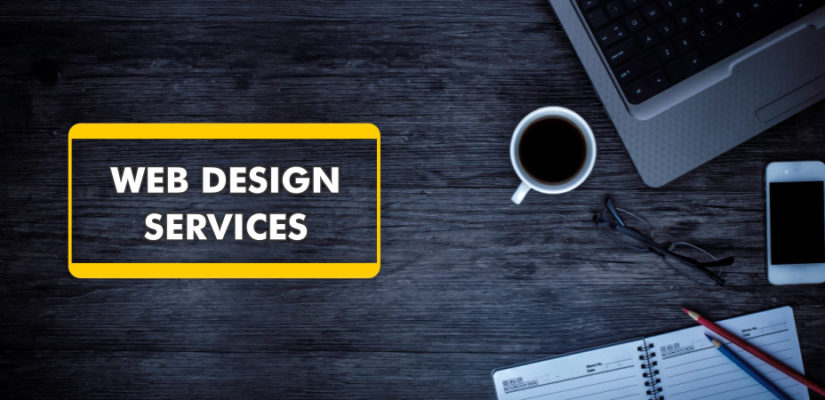 Professional Web Design Services – Benefits
A professional website and upgraded content are a must for the present era business as customers are evaluating products, services and companies long before they decide to make a purchase and if your website does not look professional or genuine, they would simply move on to the next vendor. Signoryle is one of the best web design companies in Bangalore. Building a professional website for a business requires understanding of the nuances of content, digital media, aesthetics and business sense. At Signoryle we ensure that our clients receive a professional and hassle free website development and maintenance experience for their business.
Hiring a professional website designer gives your business many benefits. It is important for your business to attain a stage of being noticed and liked in an extremely crowded web world. The web platform is a very effective one but not a very easy one. The use of professional web design services can help you build a strong presence in the virtual market. Professional web pages look very different from the ones made by an amateur. It is quite important to focus on accomplishing great looks and great content along with user friendliness and search ability for your website. Only then it would be possible that your website does not get lost in the crowd that ravishes the internet.
Custom design
Hiring a professional web agency provides your business with better chances of survival on the crowded internet. A professional web designer can provide you with web pages that are created to suit your business. Professional web designers usually evaluate the nature of your business and your exact requirements which make it easier for you to integrate efficiency in your website. This help you choose options of e commerce, action buttons and various graphical and text designs which enable build a well customized website that suits the needs of your business. Do It Yourself (DIY) site builders limit capabilities of their site based on text and graphic options. This can be an obstacle in building a website that is user friendly as well as serves the purpose of communicating the exact products and services that your business provides. Custom design, on the other hand can help your business website look exactly as you visualize it, which is why professional web design services from a leading web designer like Signoryle is important for your business.
SEO compliance
A website is a great tool to communicate to your potential customers. SEO or Search Engine Optimization is a technique used by professional web designers to make your website receive great rankings from search engines and make it possible for you to reach out to your potential clients. If search engines cannot find your site easily, it would become very difficult for you to reach out to your potential clients using social media. Your site must be optimized in order to be found and this is not an easy task. It is important to hire professional web designers like Signoryle in order to ensure that the business website is easily found when a potential customer tries to find relevant products or services online. It is important to obtain a range of SEO and online marketing services which can be sought as bundled with web design services from professional web designers.
Webmaster services
Contrary to what many people believe, a website is never complete. Websites must have continual maintenance and be updated from time to time to keep them current and relevant. As technology rapidly changes, it is important to focus on developing a strong routine to keep the website updated and fresh. Webmaster services can help you ensure that the website benefits out of the different aspects of webmaster services which include timely update and inclusion of new designs which help formation of a better aesthetic and content value. Technology is continually changing, and for websites to remain popular and successful, they must remain up-to-date with these trends. Professional web design services help you achieve this with ease. Moreover, many small and big business owners do not have the time, technical skills and manpower to help them keep their websites updated. It is quite likely that professional web designers can provide you with these resources and help you build a stronger level of cost effectiveness for your business website.
New technologies
The Internet changes with a very rapid speed and so do web technologies. A professional web designer can help you choose appropriate and upgraded technologies for your website. It is important that your business website has several options for video, pictures, RSS feeds, linking with blog and social media as well as up gradation to newer technologies. It is important to remain focused on choosing an upgraded and yet suitable technology based on the requirement of  the business website. This helps build a stronger level of durability and upgraded version of the website which would be compatible with the current versions of Windows or Mac being used most popularly. This helps you obtain a better reach as well as better levels of compatibility with potential customers. Eventually this helps obtain higher page views and better chances of conversion to sales.
Visual properties
The way your site looks, the way it navigates, and the colors and graphics used are very important to the viewers and the first impression that your website makes on the viewers. Visitors do not like to search for information, nor do they wish to be barraged with loud colors and crowded text. A professional designer will make sure that your color scheme, text and navigation are designed to be user-friendly and ensure that the message that your content wishes to communicate to its readers is well established as well as well communicated. It is extremely important that there be long term evaluation of what looks for the website would work best and how it can be achieved.
In this way professional web designing services prove to be of great assistance in creating a professional looking website and maintaining it. A lot of companies, small and big hire full time web designers and social media marketers in order to help them manage their online presence. This saves them a lot of time and also helps them build an appropriate website which is well customized to their long term business requirements. It is crucial to formulate a strong understanding about how professional website development can help your business reach another level on the online platform with a strong website and its maintenance. Along with this, when coupled with SEO marketing and social media marketing, your website can help boost sales for your business. This real goal when achieved helps your business grow and the purpose of building a website is accomplished. Clear communication, ability to be easily searched on the internet and user friendliness is the top 3 qualities that your website should accomplish with the help of professional web designers. If this is not achieved, it becomes quite difficult for your website to sustain the competition that exists in the present scenario.
Get google direction to reach Best Web Design Company in Bangalore