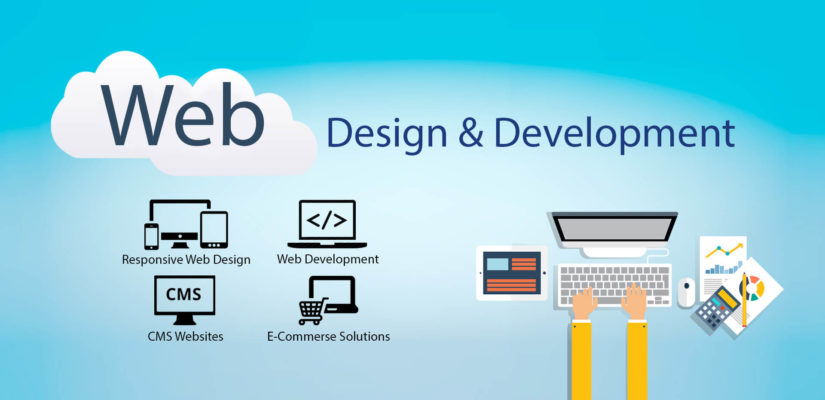 Web Designing Ideas that can Boost your Business
Web designing ideas and concepts are used by best web designers in Bangalore are focused on bringing uniqueness and higher utility to your website. Designing a website is focused on understanding the needs of the client in great detail. But at the same time, it requires a lot of creativity. Unique and inspirational web designs can help improve the visual quality and remembrance value of your website. The best thing is that it is easy to find a unique and creative web designs that can make your website look stunning. Now the question that arises is how?
Look on the web for inspiration
Do not use a pre described layout
Experimental ideas
Pictures
Content
There are many ways to make your website attractive and make the customers keep coming back. One such way is to keep your website simple. Pictures, sliders, can be used to grab the attention of the customers. It is not just grabbing their attention which is important but it is also required that there be focus on establishing better understanding about what the website has to offer. Clarity, attractiveness and crisp content are crucial for a website along with creativity.
Ensuring that these elements are unique will help the website grow in terms of creativity and stand apart from the crowd on the internet. It is quite important that as one of the best web designers in Bangalore, we ensure that the web pages we create have these unique elements imbibed in each of them. Only then we would be able to ensure high quality to our customers and ensure that their websites perform better than their counterparts. We aim at being able to perform in terms of content, design and search optimization in order to help our customers take their business to another level. Here are the few ways given below to make your website standout.
Logo Concept
A logo should be designed to specify about your website. It purely explains about the VISION AND MISSION of your website. Logo motivates the customers to keep coming back to your website. The main objective is to encourage people to check-in frequently. Logo are helpful for content based websites. It is important to ensure that the logo is rightly placed and that it clearly communicates to your viewer as to what the website is all about. Only then it would be possible to ensure that customers are able to relate to the website.
Pay attention to the font size and background
Fonts plays an important role in grabbing the attention of viewers. Some fonts complement the culture of the websites. For example, if it's a car-based company neoclassical font style web designs can be used. It is important that the website is well synchronized and clearly gives out a message to the customer about what it has to offer.
Social share buttons
Social share buttons are indispensable for websites today. This social media share button does not just give the option to like or simply share post , but also write descriptions and automates essential sharing requirements.
Pay attention to login pages
A customer login page gives a personalized feel for both your brand & your customers. It should be something creative and simple too.
Usage of sliders/videos
Sliders are important they make sure your readers wont miss out important information. So usage of sliders/videos or use visual effects or write testimonials in a creative fonts will give the readers with information and at the same time helps to build reputation of the company.
Build curiosity
Create the excitement with your viewers with the badges or animated images. This can be used before the launch of your website or to publish/market any product. This is just not informative but also creates curiosity among the people.
Enhance your websites with a portfolio
The power of portfolio is that it gives centre stage to your work, harnesses its potential as a good design element, and glimpse of your capabilities to your prospective clients.
Have a mobile friendly website
In this generation , most of them are mobile users. Whether its performing a search, opening an app, visiting a website or watching a video people turn to their mobile device to get answers. If the website you have is not mobile optimized the user experience will be poor and worse, if Google notice this and your website be pushed further down , the search ranking as a consequence.
Produce quality content
Search engines are hungry for fresh content on websites , you need to add new content to your website regularly and keep updated. The more quality content you have , the greater the opportunity.
Use unique quality pictures
Images are another must on websites, its just not to get some stock of photos, its about using high alluring images that hikes up the visual appeal of the site. The unique quality pictures could be such as parallax effect images, animated images, etc. Even the colour therapy do effects the readers psychology that means the colours used in the image defines the readers mentality , suppose if the image is filled with dark colours it sparks out the variety of emotions like hostility, anger and if its filled with light colours the emotion would be like calm as well as sadness . GOOGLE picture is a good example for this concept. Photoshop is another way to enhance the quality of the pictures , many filters can be used to grab the attention of the readers. Parallax effect image is also creative one which gives tons of images on your page. Usage of animation effects which even delights the sternest of your readers. Animation effect need not be elaborate or exquisite.
Attention to comment and feedback
Attention must be paid to the comment and feedback given by the readers . This paves a way to know about the opinions , likes and dislikes of the customers . comment helps one to know about the customers view ,their opinion regarding your website whereas feedback would help you to know the likes and dislikes of customers .
Layout and structure
This is perhaps one of the more way to differentiate your site from the rest. This feature gives your page a different outlook and can help it to make as memorable for your customers.
Branding
Branding is another way to make your website look apart. Just find out what your clients branding guidelines are and embrace them. Thus these were the various ways to create stunning websites for clients which would help you to get more potential clients. Apart from this, the website should not be more or too informative by which customers would get bored. At the same time it should be filled with more of images.