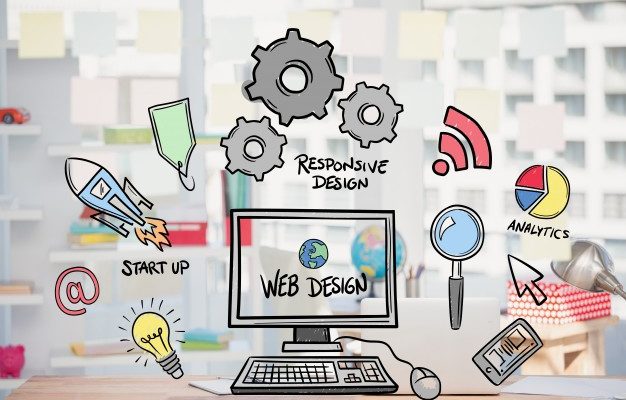 Why are we best web design company in Bangalore
A Website is literally a window of an organization to the outside world. Through a website, people get to know about the company, its products, and offers and about the business itself. No organization can afford to have a website that truly doesn't represent its business to the world. That means web designing is not simply about creating some designs and dumping some content in it and hosting it to show the world. It's much more than that. Creating a good website that can attract and engage the potential customers and be making them into loyal customers is entirely a different game. It involves good technical knowledge, design sense, understanding the customer psychology, marketing and sales acumen and good aesthetic sense.
Bangalore is known as the Silicon Valley of India. A lot of International software companies are there in Bangalore along with thousands of start-ups. A lot of start-ups are in one way or another involved in web design and development services related activities. A group of techies who were working with different software MNCs got together and established Signoryle Software Solutions in 2015. Signoryle Software has been established with a vision to provide quality website design and development services in Bangalore. In this short span of 2 years, Signoryle has become one of the best web designing companies in the Bangalore. With their impeccable track record of more than 100 highly satisfied clients, they have proved beyond doubt that they are the best web designers in Bangalore.
Started as a small web design company in Bangalore, initially Signoryle concentrated mainly on creating quality websites for small and medium level companies. Being a small web design company in Bangalore, they put their best effort to capture the market and carved a place for itself as best web Design Company in Bangalore. Now Signoryle has become popular for being one of the responsive web design company in Bangalore. Along with that Signoryle has got into e-commerce segment as well. It has become one of the few e-commerce website development services in Bangalore, which help its clients to grow leaps and bounds with their dedicated services.
Signoryle has become more focused towards giving customized solutions to its clients in web designing, web application development, and mobile apps development. Signoryle team has become popular for putting together out of box ideas to solve the challenges faced by their clients. Let it be in website design and development services in Bangalore or e-commerce website development services in Bangalore, Signoryle has established itself as the best web designing company in Bangalore